So, what features are coming in new Microsoft Dynamics NAV? The most significant of them are listed below.
Refreshed UI

The layout of top 30 most frequently used reports is updated.
The back button was added instead of icon close.
Improved navigation with arrows next and previous.
Advanced filtering of list pages where any complex filters can be specified. And, yes, flow filters can be used again.
More intelligent search called "Tell me".
Now it can be accessed from anywhere just with the ALT+Q keyboard shortcut. Moreover, it also searches for actions together with documents from Microsoft Docs.
Copy and paste functionality.
o Records can be copied and pasted to the same list
o
Records can be copied from a list to Excel together with captions
o Records can be copied from Excel and pasted to a list page.
Keyboard shortcuts.
New keyboard shortcuts have been added:
Ctrl+C - copy rows

Ctrl+V - paste rows
F8 - copy the cell above
Alt+Q – Tell Me
Ctrl+A - Select all rows
F3 – Toggle search
Alt+F3 – Filter by selected value
Shft

+Alt+Ctrl+F3 Reset filters
Event Recorder
It is a great tool that helps to show all raised events when the user performs some specific actions. All events are printed in order they are triggered, together with AL snippets for the subscriber to this event that can be just copied and pasted into your Visual Studio Code project. By the way, the event recorder can be called from both Business Central and directly form Visual Studio Code.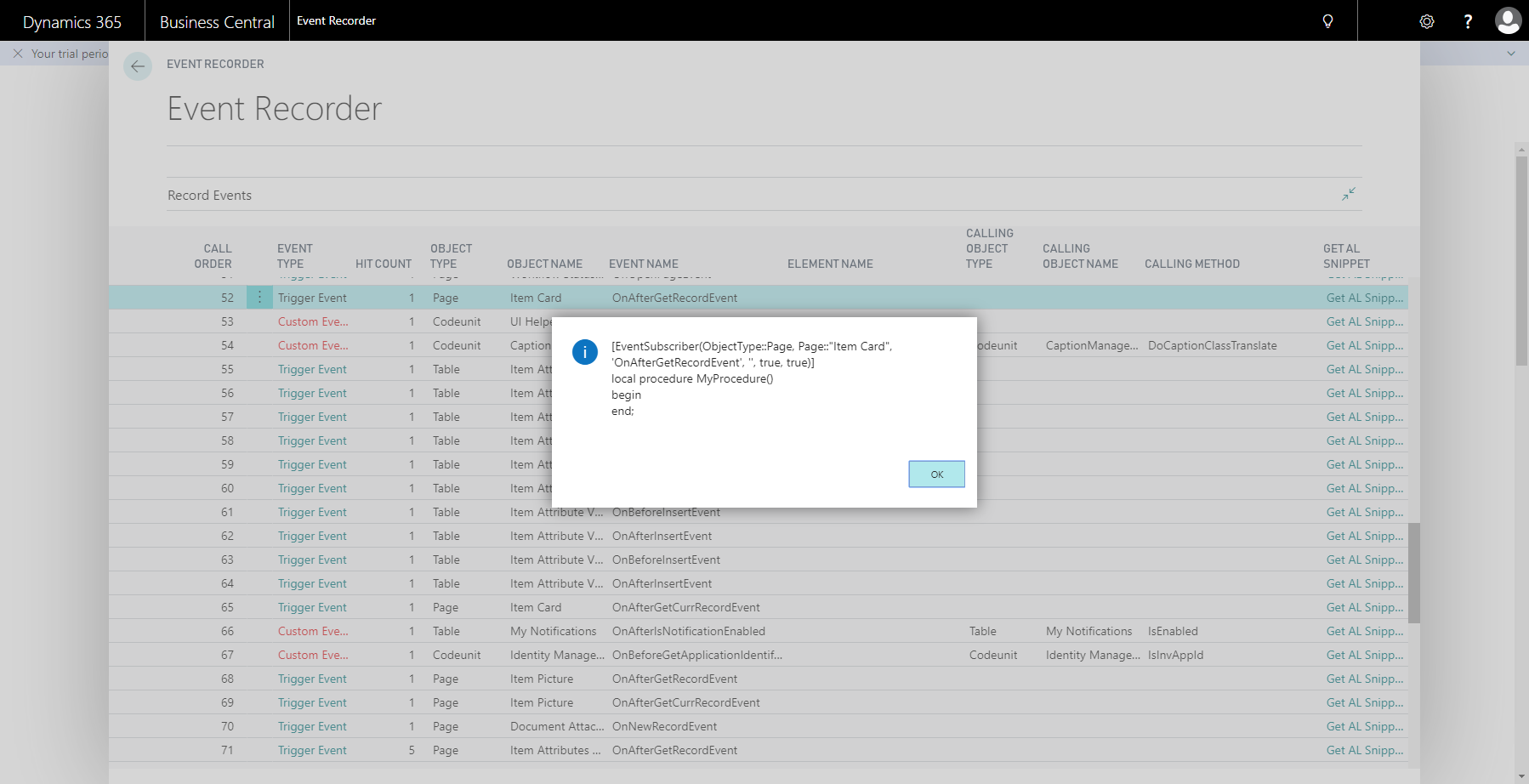 Business Central admin center, which is a portal where administrators can:
Check information regarding Business Central environments.
Set up the upgrade window with a specific time frame when environment can be updated to be sure that upgrades are applied exclusively outside the business hours.
Set up a sandbox environment with a copy of production data with the ability to debug it.
Check telemetry, which is a great tool for troubleshooting, which also can show how exactly an application is being used in the production.

Continuous Upgrade

Microsoft plans to deliver major releases every 6 months for both the on-premise and cloud versions, while minor updates, like CUs, will be released on a monthly basis.
Roadmap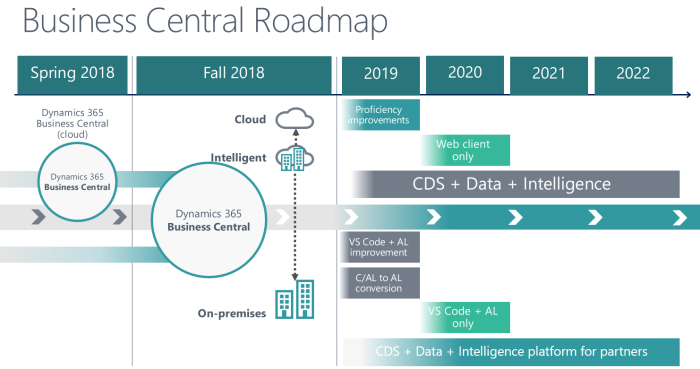 Microsoft has sent a crystal clear message that as of 2020:

no RTC, only the Web client to access Business Central
no C/SIDE, only Visual Studio Code to access code
no C/AL, only AL to change code.
By the way, Microsoft has already converted all standard objects to AL and they will be delivered in the future releases.
The future is coming. Let's be prepared for it.