"He didn't tell us how to live; he lived, and let us watch him do it."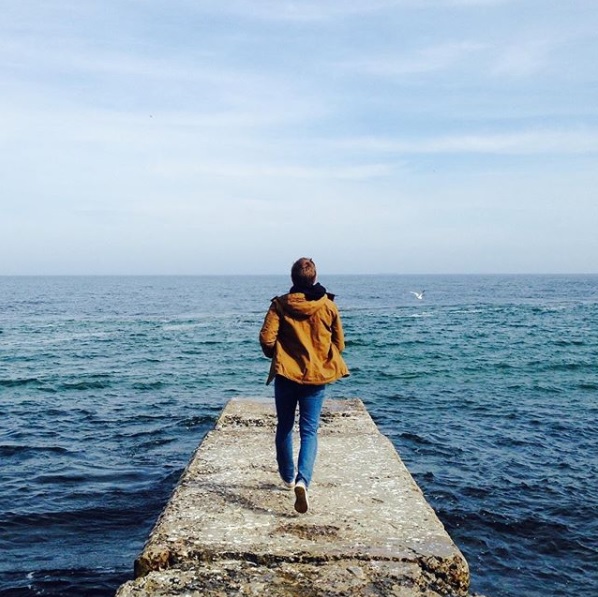 On July 15, 2018, our founder, leader, idea provider and the dearest friend, Sergii Chernenko, suddenly passed away in a car accident. He was only 31.
For almost 10 years we had been working together shoulder to shoulder with Sergii, witnessing his extraordinary efforts to create XPAND and to make it what it is now – a solid, well organized, result-oriented Team of friends.
It had never been just work. Sergii gathered a second family where everyone is heard and supported, where any thought is valuable, where each personal moment is shared, bad or good, where everyone feels safe and loved, where dreams come true.
He walked fast and drove fast. Nevertheless, he always managed to find time to help anybody with any issues, professional or personal, and provide unwavering support to his parents and sister, his loved one, his friends and co-workers, his company partners, and, we believe, many others. Sergii was a doer, surrounded by people who loved and trusted him. He was a man of his word and never played dirty neither in his business or personal life. We learned a lot from him.
Each of us was inspired with his strong and passionate personality from the first moment we met him.
He opened his heart to us, charmed us with his plans and dreams so that we stood by him all those years to build a worldwide operating company which produces only high quality products and where each member is valued. He worked 24/7 for that and he succeeded.
Sergii was never afraid of challenges. Our company had gone through both bad and good times, but even during the hardest times he was confident and stood up to it with a smile. He loved to say, 'in the end, everything will be fine'.
We are not going to give up. He lives in our hearts and thoughts, and we will use the best we learned from him.
We are proud to be his friends.
With loving memory of our friend and Company founder – Sergii Chernenko,
from the XPAND team
P.S. We would like to express our deep gratitude to everyone who visited the farewell ceremony or offered their condolences. In case anyone still thinks of sending more words of support to Sergii's family (parents and sister), please send them in any kind of written form (card/official company letter) to the Xpand's office address:
Sergii Chernenko
45-49 Vozdvyzhenska Str., V45 BC, 7 floor
04071 Kyiv
Ukraine
We will translate the message and send

it to Sergii's family home address.