Xpand Portal 3.5.0.0 version introduces enhanced filtering, simplified layout control, improved member management, and more!
Xpand

Portal's latest release,

version

3.

5

.

0

.0

,

introduces

p

romoted

f

ilters for

e

nhanced

f

iltering

c

ontrol
Experience the improvement in Xpand Portal's latest update: promoted filters. With promoted filters, you can curate a personalized set of top filters for quick and easy access.
Prioritize: Display your most-used filters upfront for faster filtering.
Customization: Tailor filter appearance with various data types like text, date-time, lookup, and more.
Control:

Manage filters effortlessly with apply/clear buttons, a search box, and filter tags for clear visibility.
Xpand

Portal's latest release, version

3.

5

.

0

.0

,

presents

collapsible/ collapsible page sections for improved control over page

layout
Discover a new level of page layout control with Xpand Portal's latest feature. Now, you can collapse and expand layout blocks containing various content on your portal pages. This organized setup improves navigation and highlights key page elements. You can choose to collapse/expand both horizontally and vertically.
But that's not all – we've gone further. Promoted content can now be included, ensuring visibility even when a layout block is collapsed. For instance, field captions and their values can be displayed, ensuring essential information is always accessible, even in collapsed view.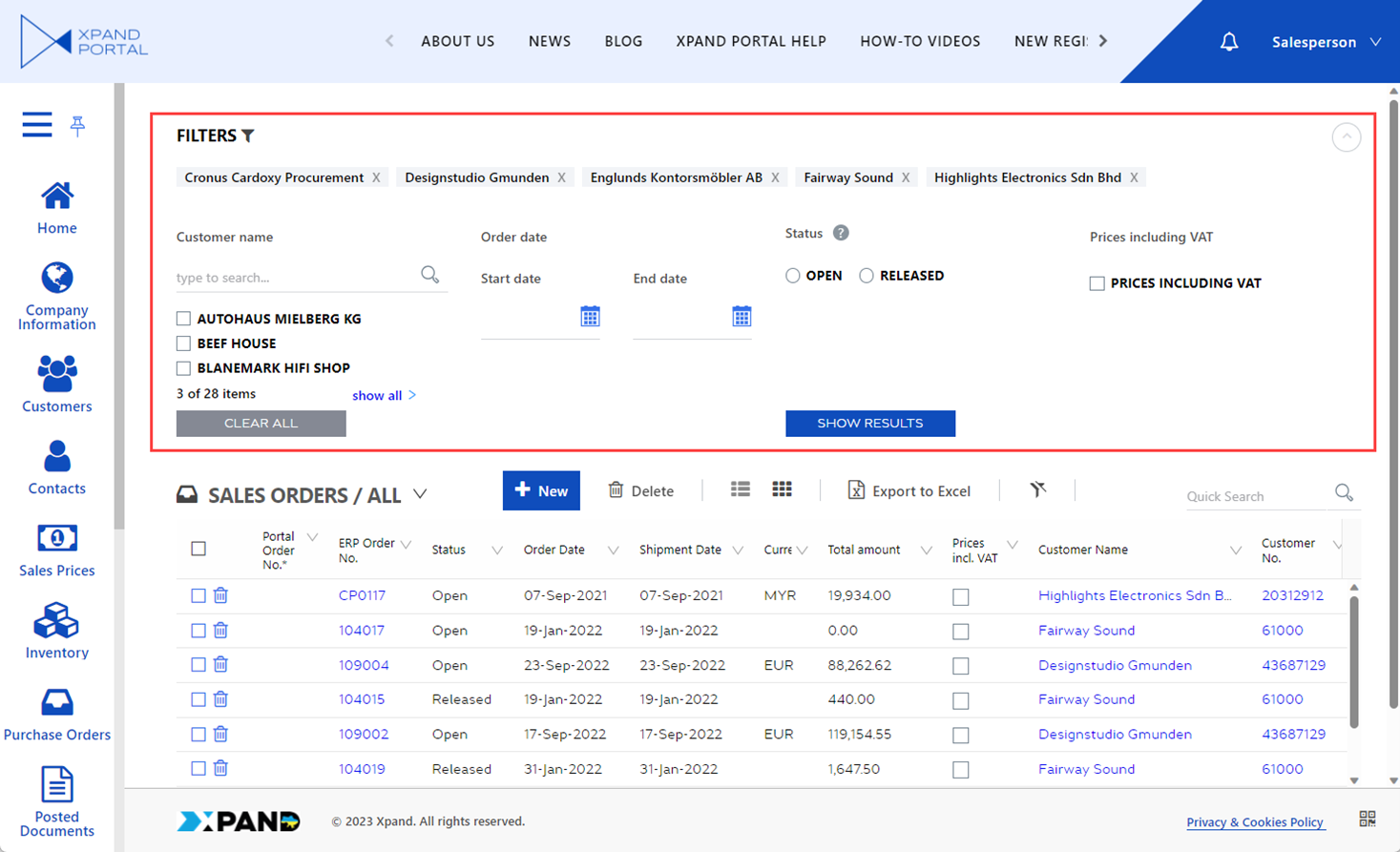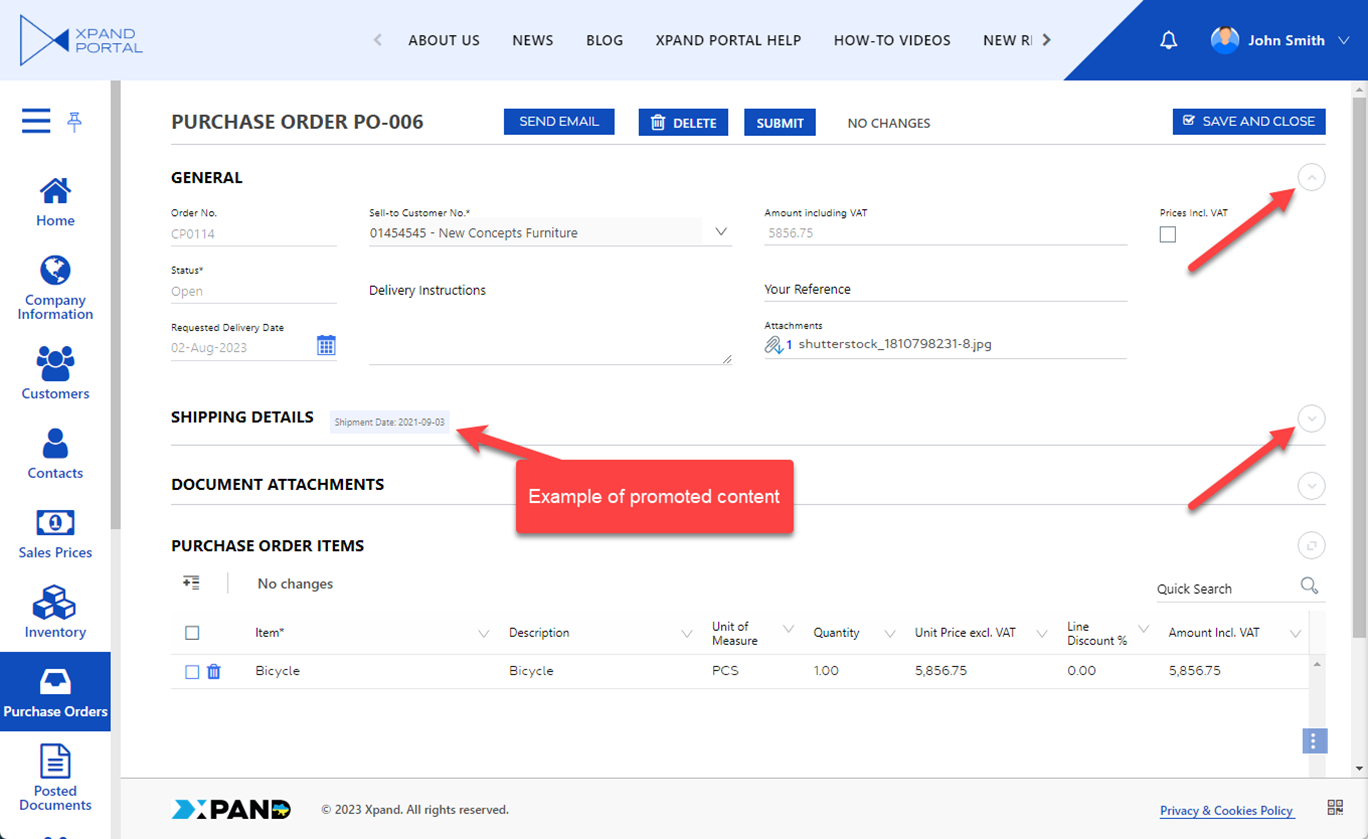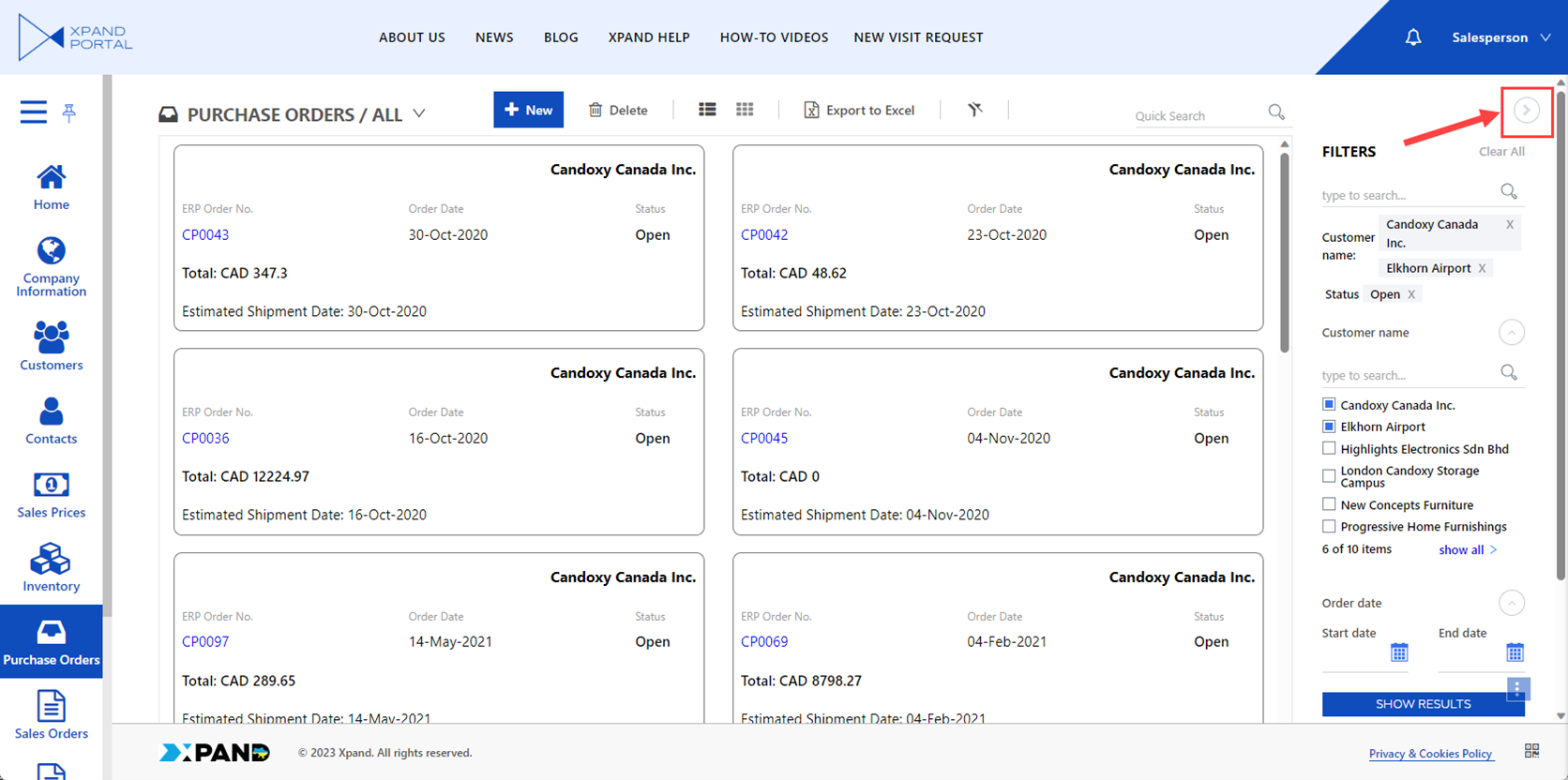 Xpand

Portal's latest release, version

3.

5

.

0

.0

, introduces

extended

page sections for an easier browsing experience
Experience a new way to view portal page content with Xpand Portal's latest feature. Now, you can maximize page sections to a designated area, allowing members to focus on specific content or interact with particular components without any interruptions from the rest of the page. Explore a more immersive and tailored viewing experience.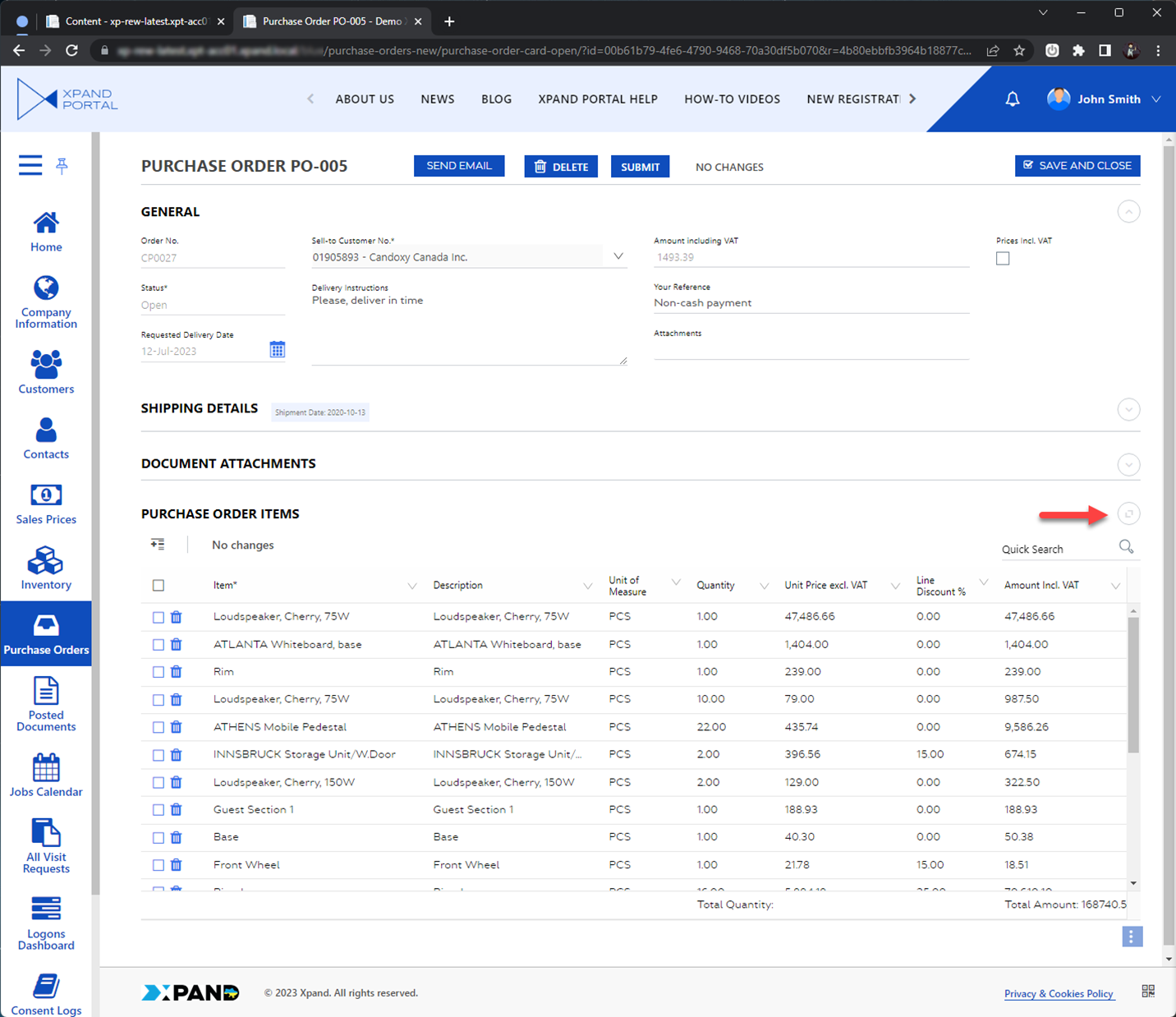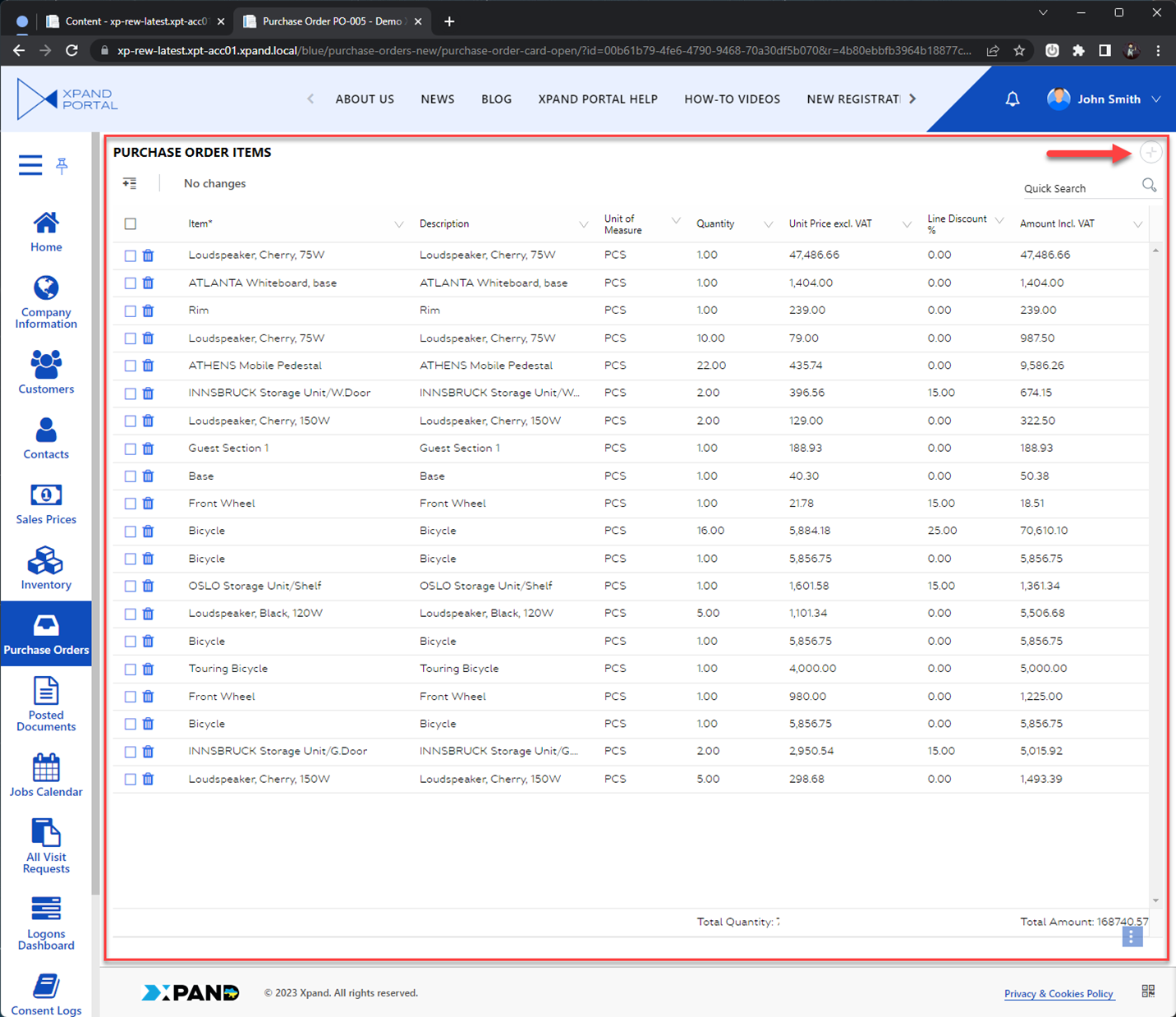 Xpand

Portal's latest release, version

3.

5

.

0

.0

,

simplifies

member sign-up

process
Experience an easier approach to member registration with Xpand Portal's latest enhancement. Now, visitors can effortlessly sign up and request a new member account directly from the front end. Initiate the sign-up process from either the sign-in page or the header of a publicly accessible page.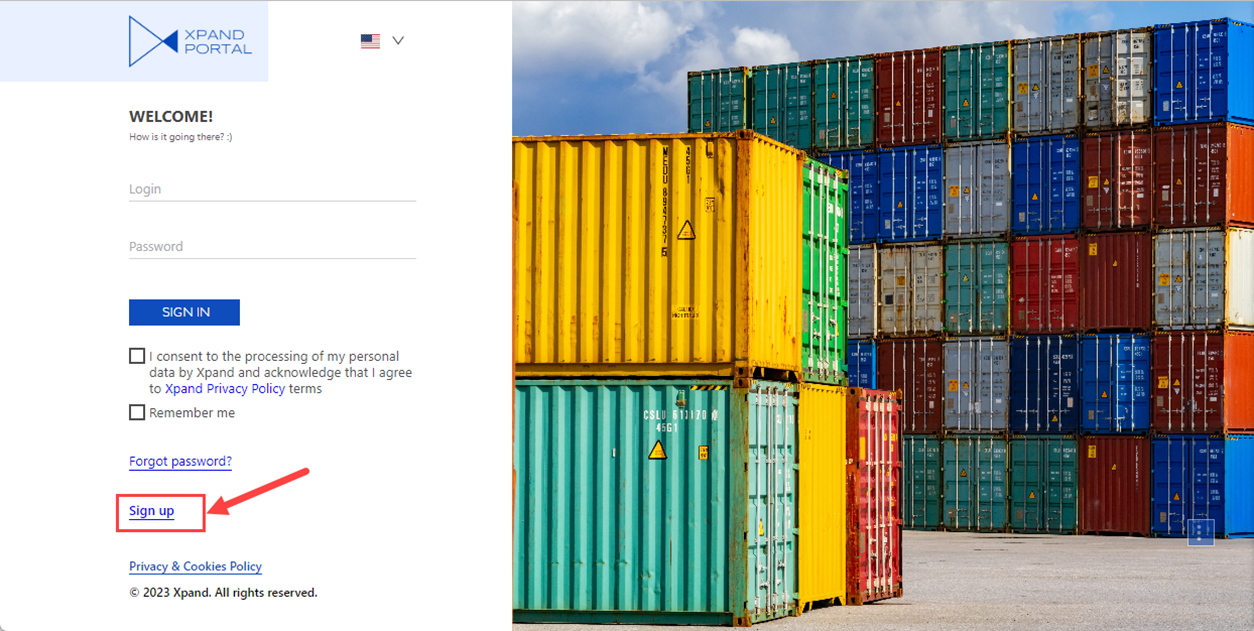 During sign-up, individuals provide their information and submit a request. A verification email is sent for confirming their email address, while a notification reaches the member administrator regarding the sign-up request. Administrators can review, edit, and approve the request, managed conveniently on a dedicated Registration Requests page.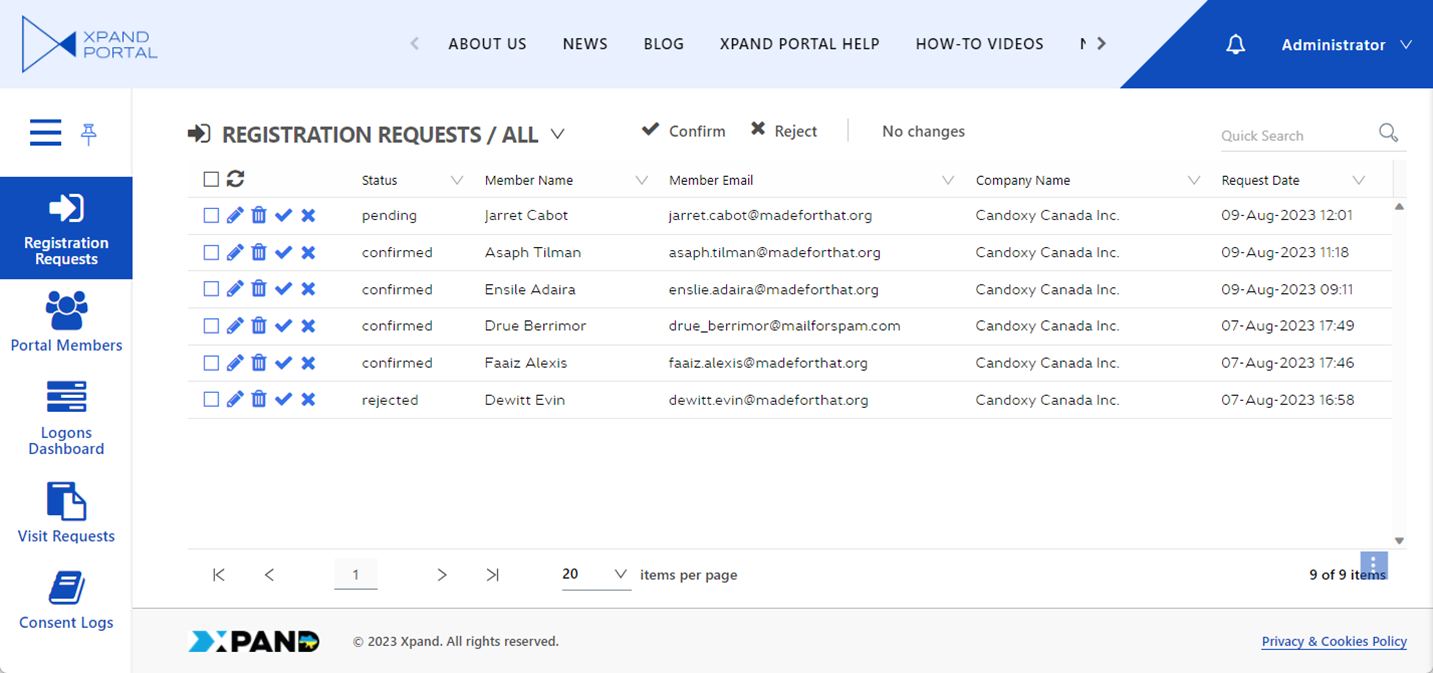 Visitors are promptly informed about the status of their request, be it accepted or rejected. Customize notifications and pages used in the sign-up process to align with your needs.
Xpand

Portal's latest release, version

3.

5

.

0

.0

,

introduces improved user management from the

front

end
Effortlessly handle member administration as portal administrators gain the ability to manage front-end users directly from the front end. No need to log in to the CMS only for member administration. Utilize the Portal Members grid page, available on the front end for specific roles.
Experience seamless synchronization of member card details between the back and front end, ensuring consistent information across both interfaces.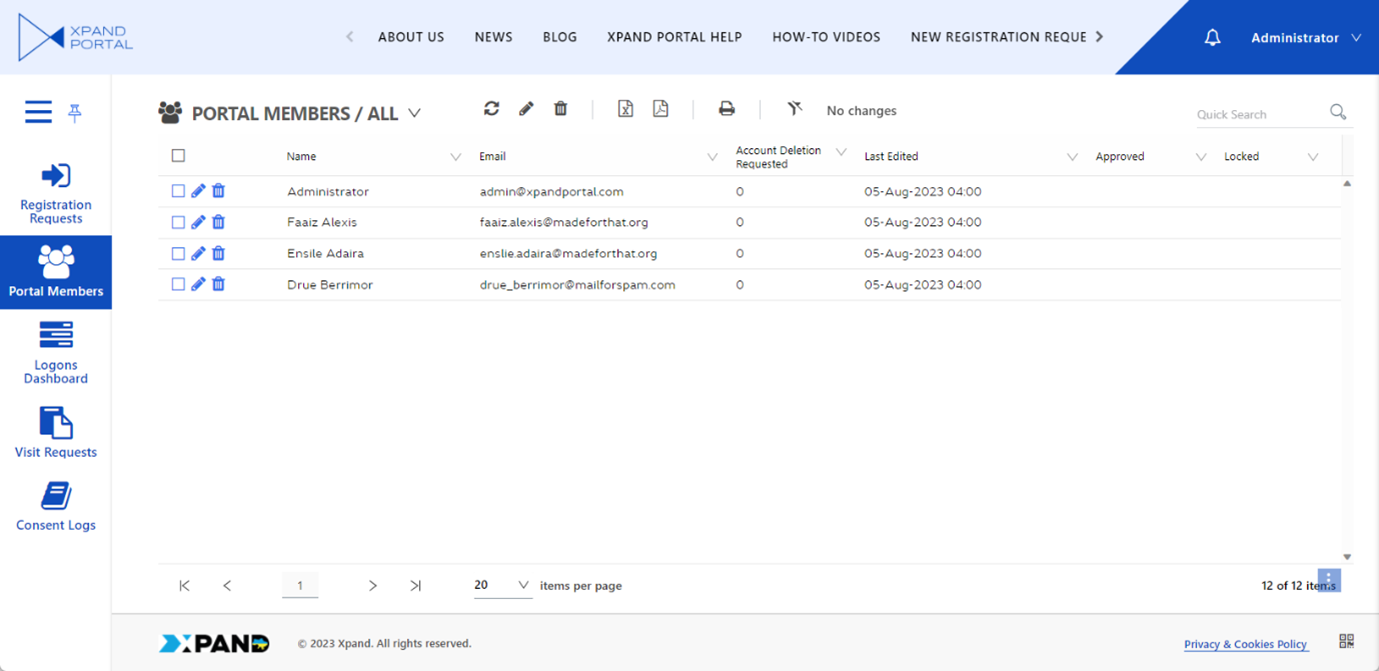 Bug fixes and other minor improvements
To access and utilize these new features, we kindly recommend upgrading to version 3.5.5.0 of the Xpand Portal.
Xpand Portal is a web-based solution with over 6 years of market presence that provides a comprehensive and customizable product for businesses looking to streamline access to their various data sources, such as ERP and CRM systems, and improve companies' overall productivity. It is designed to be simple and easy to use, with quick and intuitive configuration to meet your specific needs.
To learn how Xpand Portal can help you meet your business needs, request a demo.