How to try Dynamics 365 for Financials in the non-US and non-Canada countries
If you are from one of the countries which are not United States or Canada :-) and you followed the offer from Xpand to try Dynamics 365 for Financials, then you may have got very disappointed, because Dynamics 365 for Financials is currently only available for the United States and Canada.

The first thing Microsoft will ask when you try to sign to Dynamics 365 is your company email address. Based on the email address system knows where you are from. So, it is normal that my and in the same way your email address will not work and you will get a "nice" message:
"That didn't work
We don't support your country or region yet.
We'll add more countries and regions in the near future, so come back again."
But, this article would not have been here if we did not have the receipt to overcome it! :) Especially, taking into account that we have already seen it with the Project Madeira product (which eventually became Dynamics 365 for Financials). So, the first thing that came to our mind was to try the same approach by getting a demo email address from the installation of the demo tenant and by using it to log in to the Dynamics 365 for Financials portal. So, here is what should be done:

1. Go to https://demos.microsoft.com and log in using your partner login. You will be taken to a page similar to the one below: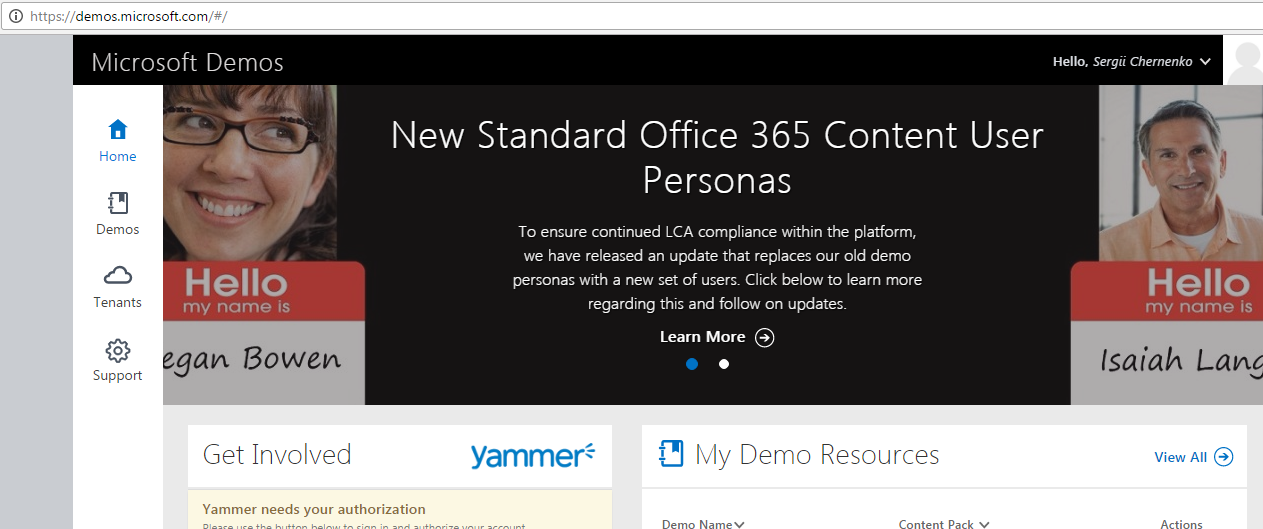 2. Select Tenants and then choose an empty slot within your tenants by clicking a big Create (with a plus sign) button: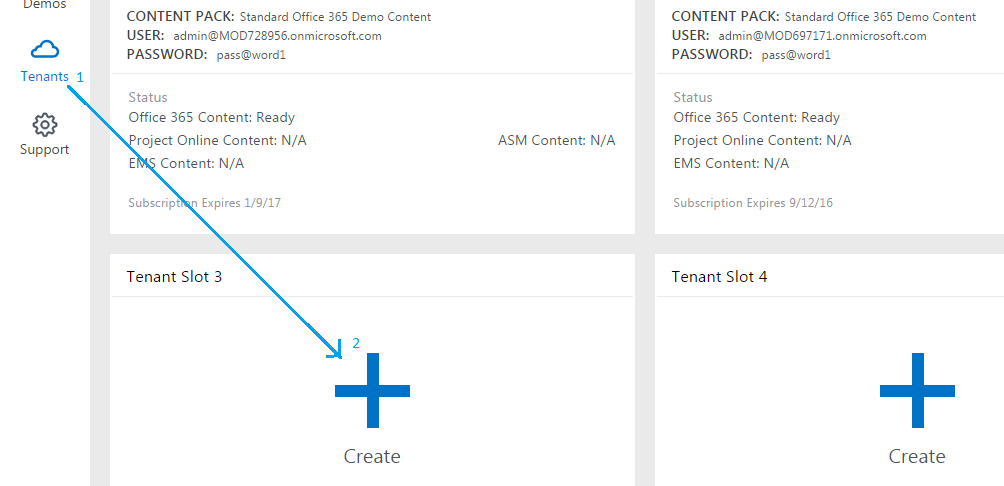 3. Click Quick Tenants:


4. Select Standard Office 365 Demo Content and click Next: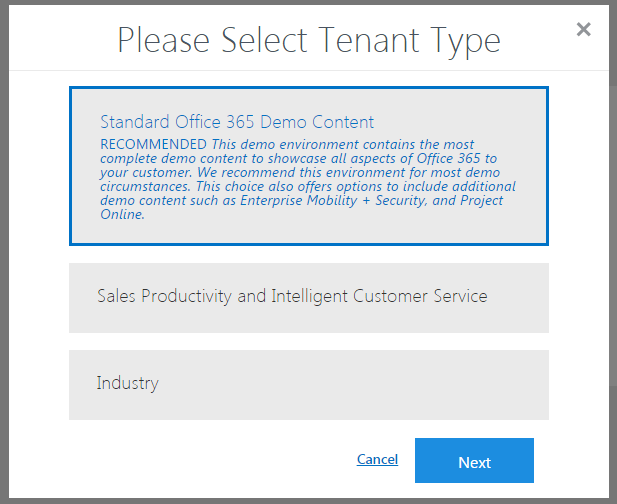 5. During the next step the system offers you to add add-ons to your tenant. It is of course up to you to decide whether you need them or not, but I believe not, if the only purpose is to log in to Dynamics 365. So, click Next and right after it Finish: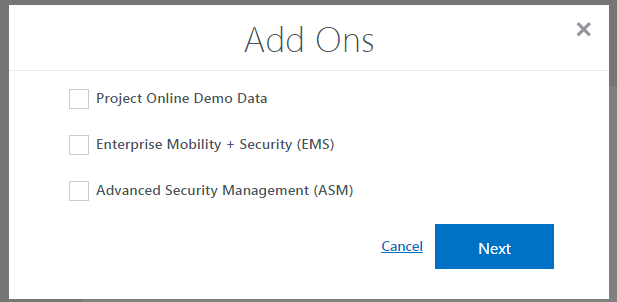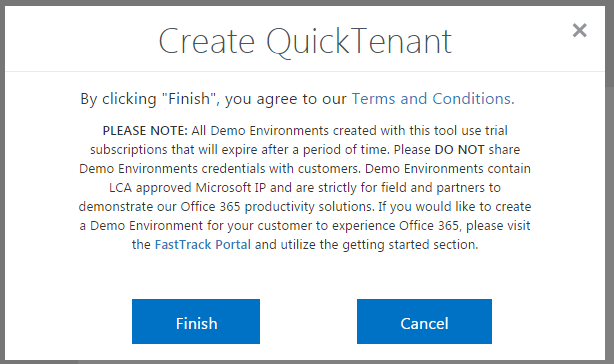 6. You will have to wait for around a minute and the tenant will be ready.
7. Basically, this is all you need from the demo portal, because system generated a user name and a password which you may freely use to access the Dynamics 365 portal: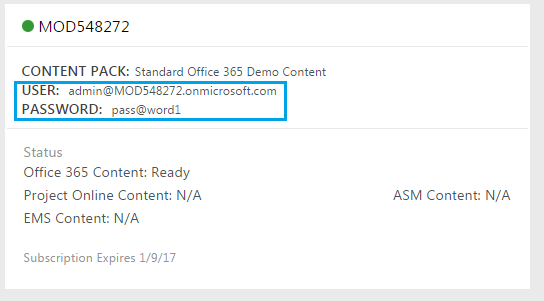 8. Go to https://www.microsoft.com/en-us/dynamics365/financials or https://portal.financials.dynamics.com and click Try it:
9. The system will ask you for your email address, so just enter the one you got from the demo portal and click Sign Up: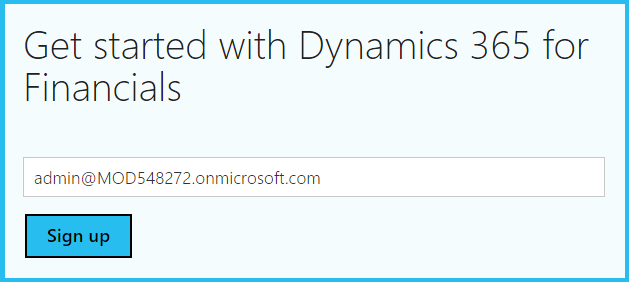 10. Click Start during the next step: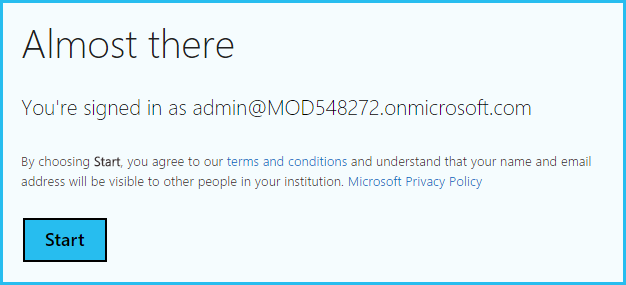 and after some minutes you will get there!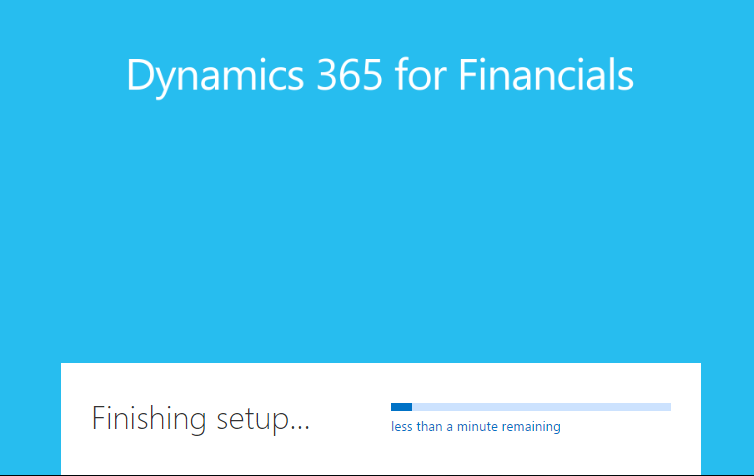 P.S. Or not. :-( Microsoft is encountering a huge load today and therefore many users have received the following messages: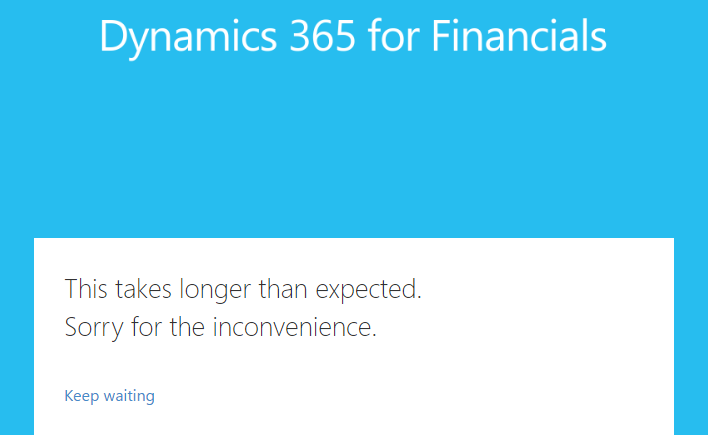 But, please, be patient and wait for some time. As soon as the demand to try gets lower, you will be able to try and enjoy Microsoft Dynamics 365 for Financials. :-)