Reflections about Microsoft technologies by Eric Robbeets
Before anything else, I would like to mention that I had an incredible time at Directions EMEA 2023 in Lyon! Here is a special tribute to the organizers for setting up a great conference.
The goal of Directions is to share, learn, and collaborate within the Microsoft community. And I must say, as a visitor for the 12th time, I am blown away by all the information I have received over these three days and all the people I have talked to.
Let me share some key takeaways with thoughts on how this can be translated into the experience and operations of Xpand:
1. The Future of Microsoft Dynamics 365 Business Central looks bright:
What I noticed is that Microsoft is putting a lot of focus on the "low-code" principle and the tools within the Power Platform they offer to achieve this. Using data across all the Microsoft applications, in combination with configuring easy Power Automate flows to automate processes without the need of a single line of code is amazing. I have seen processes of automatization that are set to transform the way we develop solutions today. So, I am pretty sure that exciting times are ahead!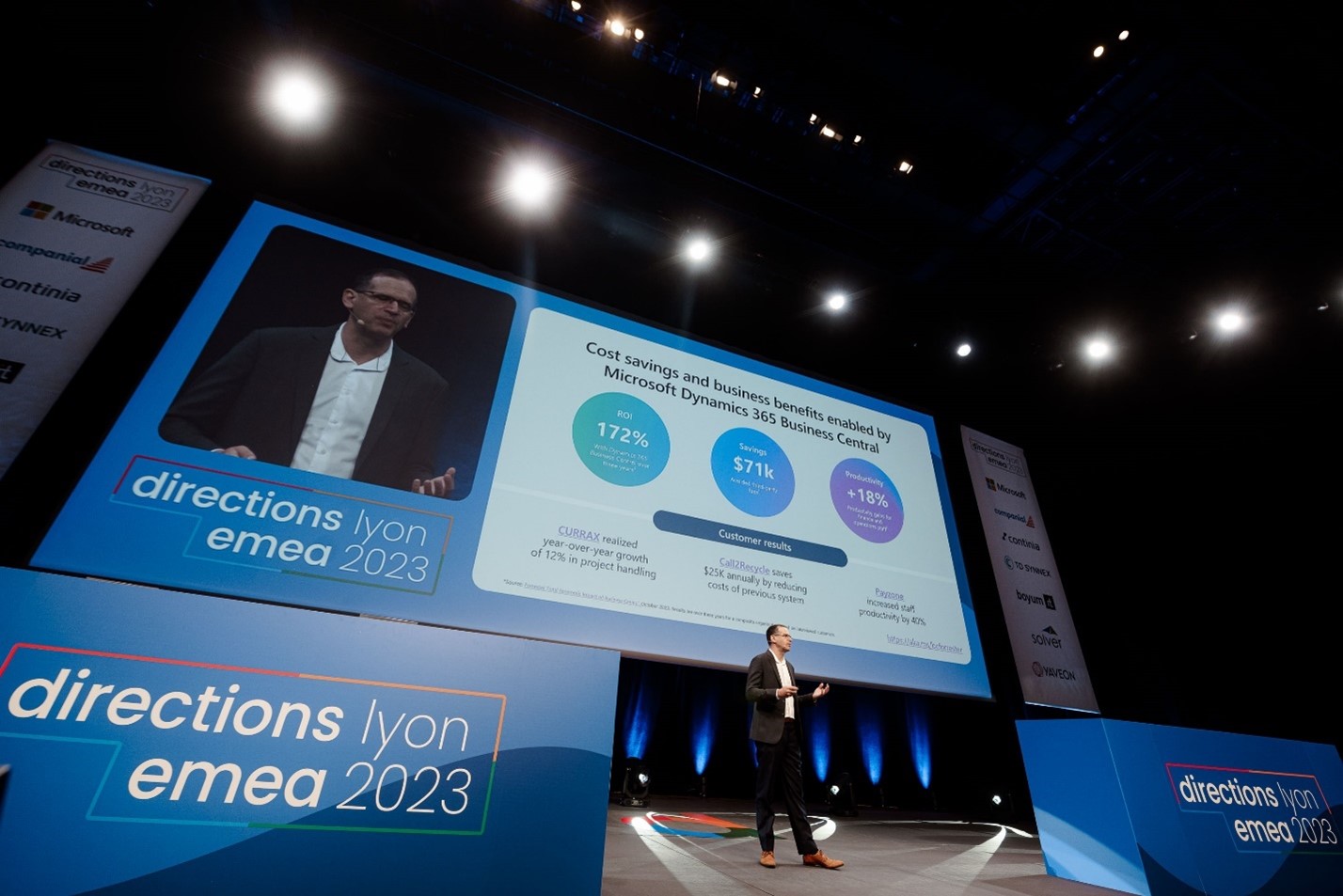 2. BC (Before Christ) gets a new meaning:
As of today, we're talking about Before CoPilot! Microsoft 365 Copilot brings the power of next-generation AI to work - your copilot for work. It combines the power of large language models (LLMs) with your data in the Microsoft Graph and the Microsoft 365 apps to turn your words into the most powerful productivity tool on the planet.
Copilot is integrated into Microsoft 365 in two ways. It works alongside you, embedded in the Microsoft 365 apps you use every day — Word, Excel, PowerPoint, Outlook, Teams, and more — to unleash creativity, productivity, and uplevel skills. But also, an entirely new experience: Business Chat, which works across the LLM, the Microsoft 365 apps, as well as your data (calendar, emails, chats, documents, meetings, and contacts) — to actually do things you've never been able to do before. You can give it natural language prompts like "Tell my team how we updated the product strategy," and it will generate a status update based on the morning's meetings, emails, and chat threads.
If you know that Copilot is integrated into all of the Microsoft 365 Apps, you can understand what nice things we can achieve using Business Central in combination with for example Power Automate to automize processes in a way that Copilot assists you in achieving this for you or think about what CoPilot can do for a developer that needs to write lines of code. I can assure you, it's truly mind-blowing! However, we all need to start thinking differently and forget about our old habits if we want to achieve a future in low-code solutions for our customers.
By the way, the focus on low code was one of the key factors in the development of our Xpand Portal product, which integrates with the client's Business Central via the Xpand Portal Connector and provides advanced functionality to make the client's collaboration with many parties in the workflow easier and better. Without going into detail here, you can learn more about it at https://www.xpandportal.com/
3. Networking:
The networking opportunities were priceless with more than 3000 registered people! I have met inspiring professionals who shared valuable insights and possible collaboration interests for mutual future success. What I also noticed is that a lot more ISV (independent software vendor) solutions were offered. Great to see that the community idea works and that collaboration between partners has become a success.
Besides, I love the way the ecosystem is providing all these possibilities and that in combination with Microsoft, all these partner solutions can be acquired by customers to achieve their goals without the need to invest in huge customizations over and over again.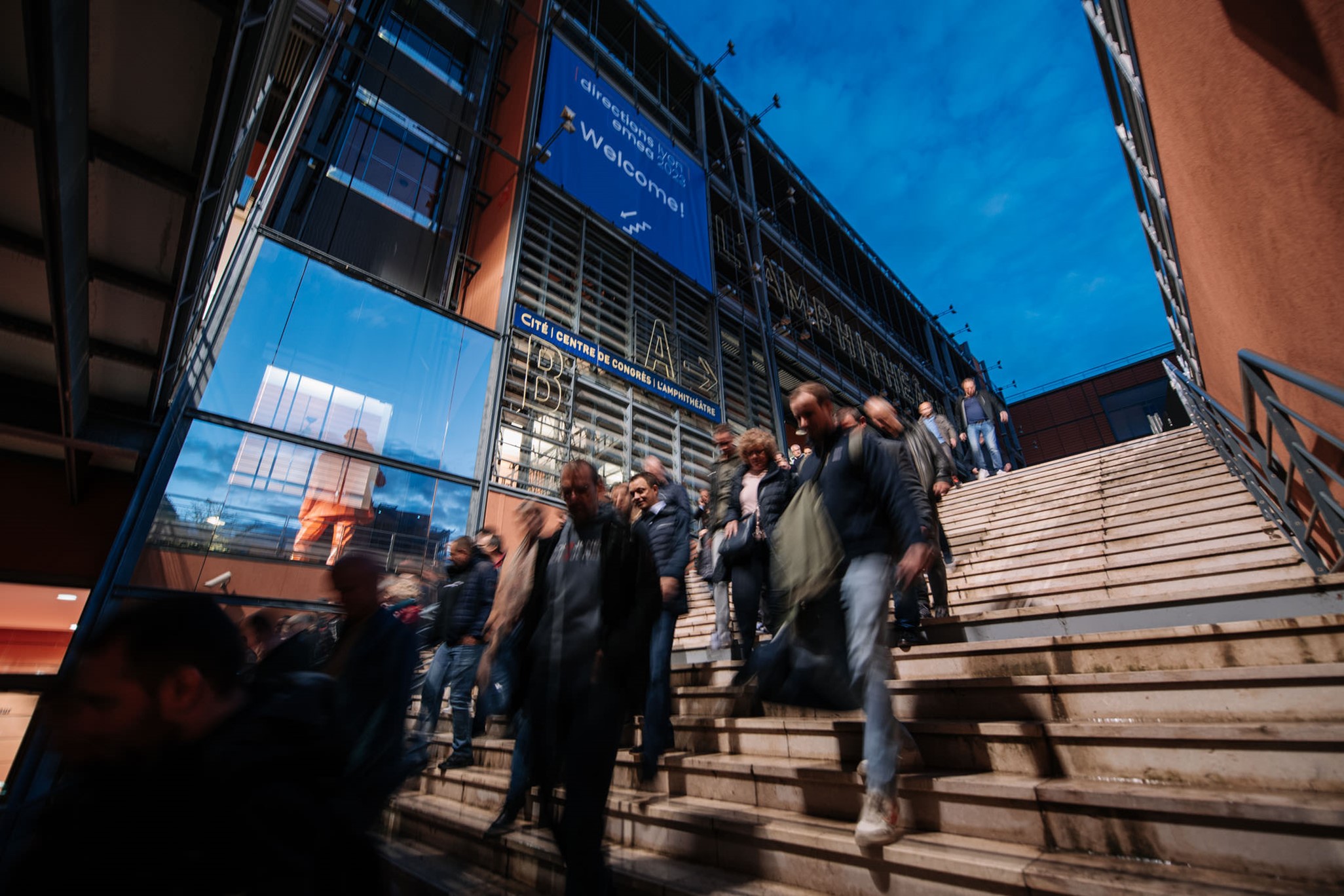 4. Lyon Vibes:
I can't help but mention the city I had the opportunity to visit these days. Lyon, you stole my heart! The beautiful city added an extra layer of magic to a conference that was already fantastic. If you haven't been there, you should consider a city trip to Lyon.
5. Epic Celebration Party:
The party atmosphere was electric! Celebrated successes, shared laughs, and danced the night away with incredible people and the fantastic "Dora's live band". A perfect way to unwind and forge deeper connections.
After all of this, I am feeling energized and motivated to implement new strategies and share all of this with our customers. Now, I am confident that a lot of my colleagues' and my knowledge can be used to work on our Xpand Portal and to ensure that the company's services are provided with even more modern, efficient, and high-quality approaches.
I am grateful for the connections made and knowledge gained. Let's push boundaries and achieve greatness together! Grow together, stand together!