Xpand Portal 2020 Summary Report
So, 2020 is behind us. It is time to tally up our accomplishments for the previous year.
It has been quite rich in new features, as our team couldn't help but keep delivering far beyond the initial roadmap. Not only were we concentrating on all new and shiny, but also devoting a lot of our attention to improving and enhancing existing features.
Let's get to the facts!
In 2020 we have delivered 37 user stories, 268 bug fixes, and closed 247 tasks.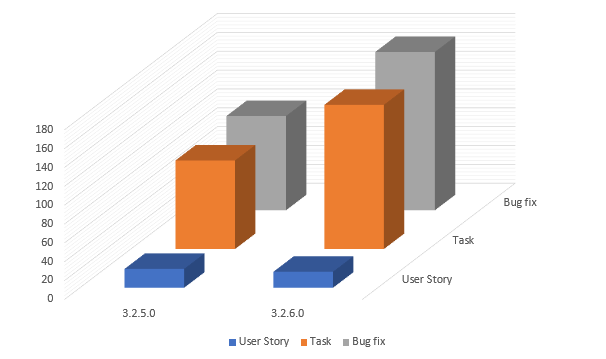 We always try to stick to the promised roadmap, as some of the features are long-anticipated by our customers.
Let's look at the 2020 roadmap features status:
Import from Excel - POSTPONED!
Notification subscription groups - DONE!
Dictionary import- DONE!
New approach to toolbar commands configuration - POSTPONED!
Custom commands - POSTPONED!
Extended data view – Tiles- DONE!
Server events (code is running on server) - DONE!
Toolbar templates - POSTPONED!
Search engine service(s) POSTPONED!
Split application tiers (Front-end, back-end, and API) POSTPONED!
So, what is that "beyond the plan" we were referring to? There is so much, but here is the list of the most interesting features:
For more information about released features, please visit our What's New series on our blog https://www.xpandsoftware.com/blogs
Contact us to request a demo:
Phone: +380 44 251 36 36
Email: info@xpandsoftware.com