What's New in Xpand Portal 3.2.2.0
ersion 3.2.2.0 of Xpand Portal introduces the following features and improvements:

Themes
Themes provide you the possibility to choose predefined or create custom portal themes. Using this functionality, you can create a custom portal theme to change the look and feel of Xpand Portal.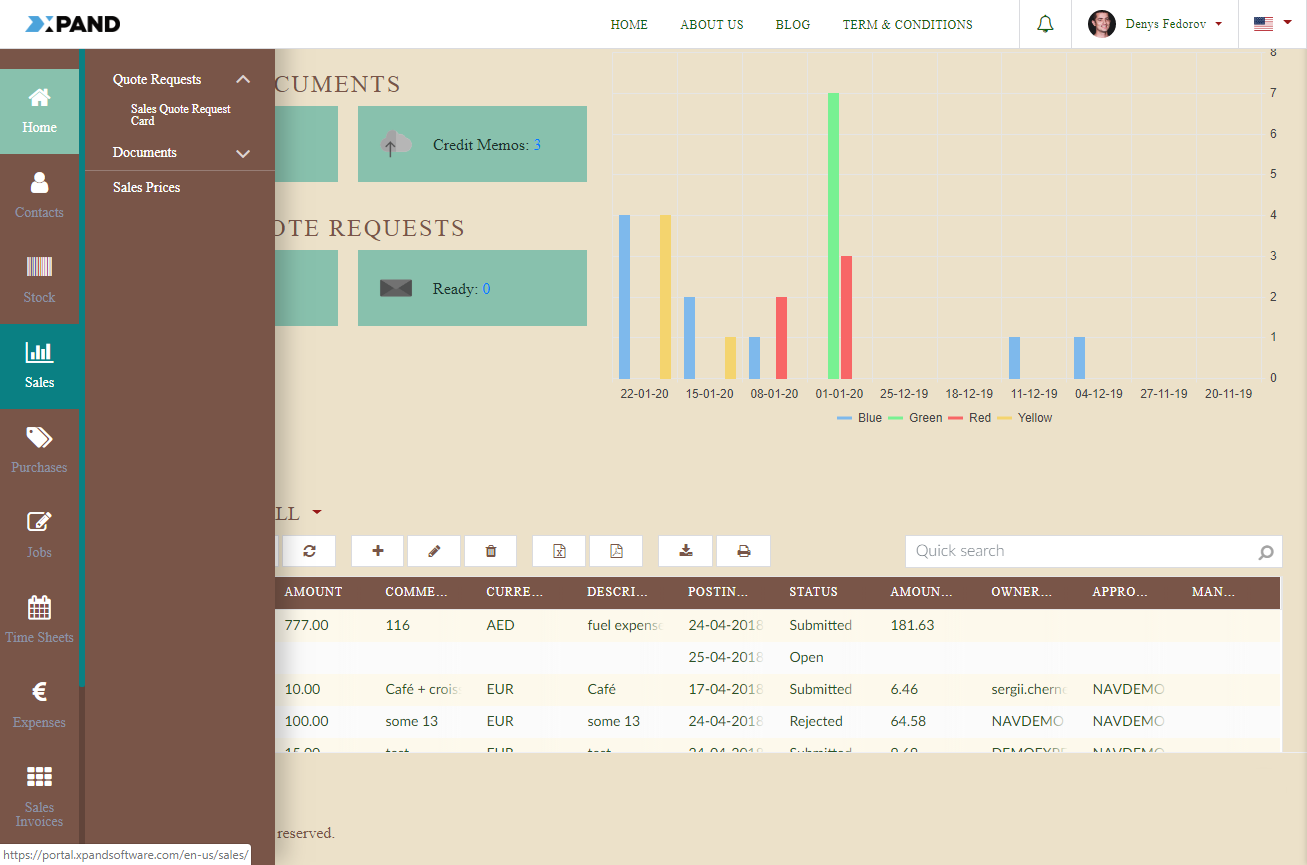 When creating a theme, you can customize the font (font color, font size, font family, etc.) and color of various portal UI elements, such as buttons, links, headers, footers, grids, forms, tiles, messages, notifications, data pickers, menu, toolbar, values, and other elements.
Calendar
The Calendar feature enables you to add a calendar page, linked to a portal entity. Using data from the date-time fields of the entity, the calendar can show events, based on records in the entity. These events are displayed in the form of bars, which shows the duration of an event as well as event details. The event details are displayed directly within the bar (you set up what information will be displayed).
The calendar view can be arranged to show the daily view, only show days in the week, show the month, or show the year.
If necessary, you can link the calendar to a grid and/or detail page so that you could open a page with detailed information about the related record the event is based on.
Record comparison
A new toolbar action has been added that provides the possibility to compare two or more records on a grid page.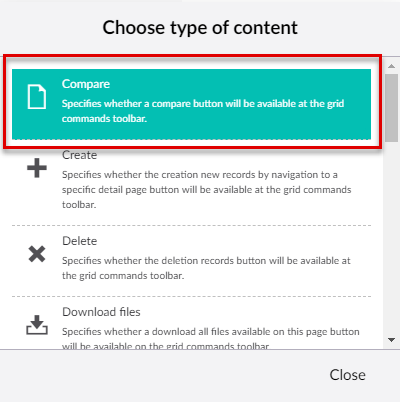 You can set up which columns you want to be displayed when you compare records so that the focus is on the information that you need.
This may be helpful when you are analyzing a big number of records on a page and it has a lot of columns.
To use this action, select one or more records, and then select Compare. The selected records are shown in the foreground in focus, while the rest of the records are in the backgrounds.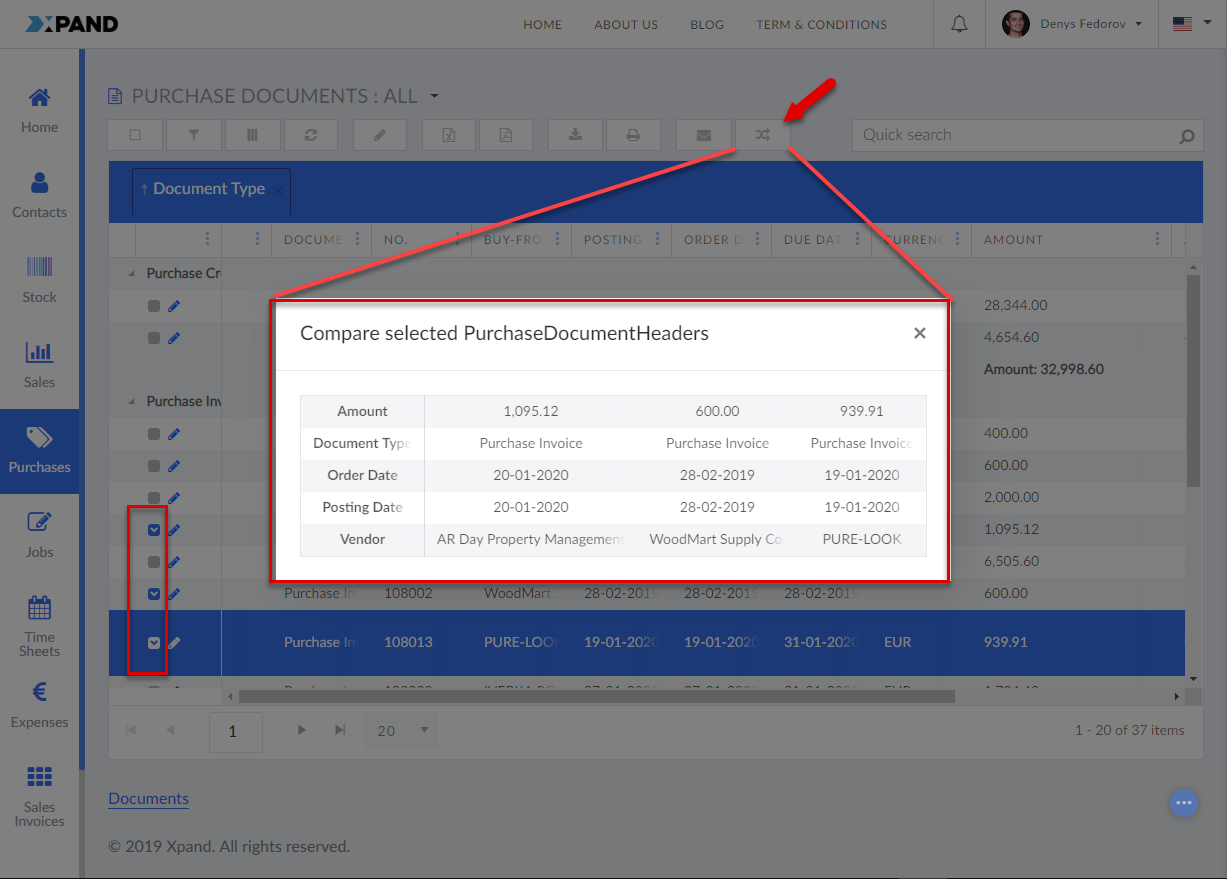 A detail page embedded into a grid page
A new way to access the detail page for a record on a grid page. In addition to opening a separate detail page to view or edit a record that was previously available, now you can also embed the associated detail page into a grid layout block and have the detail page displayed directly next to the grid. When you select a record on the grid, the detail page will show information (and enable you to edit it if necessary) for that specific record.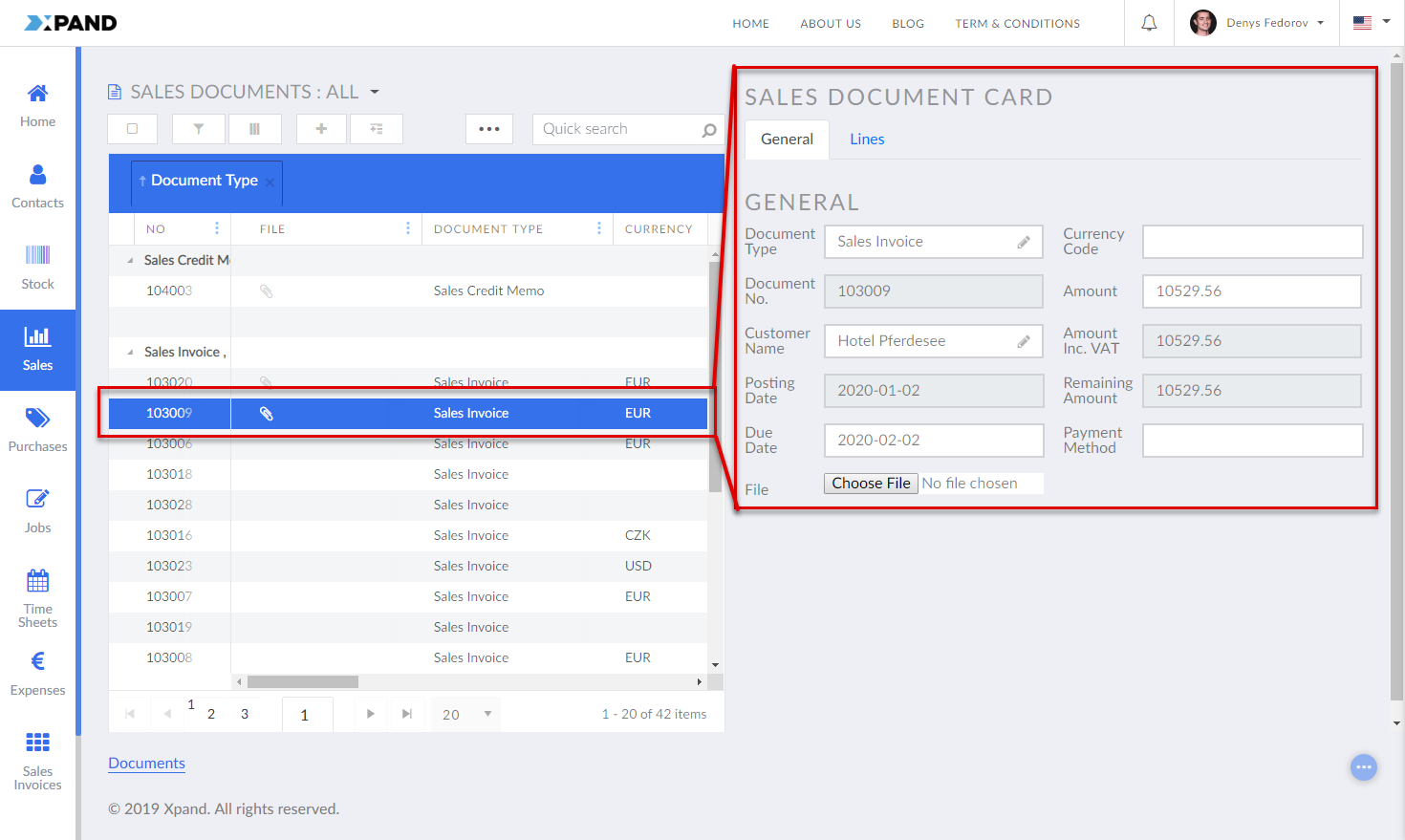 Enhanced map view
The map view functionality has been revised. This feature allows you to add a map view with markers, the coordinates of which can be based on field values: either by taking longitude and latitude from field values, or by retrieving city names. You can have several markers per record, which enables you, for example, to display a departure point and destination point for a route on the map.
Now the map can be added to a grid page in a layout block so that it could be conveniently placed to the side of the grid. In addition to latitude and longitude, now city names can be used to identify marker coordinates.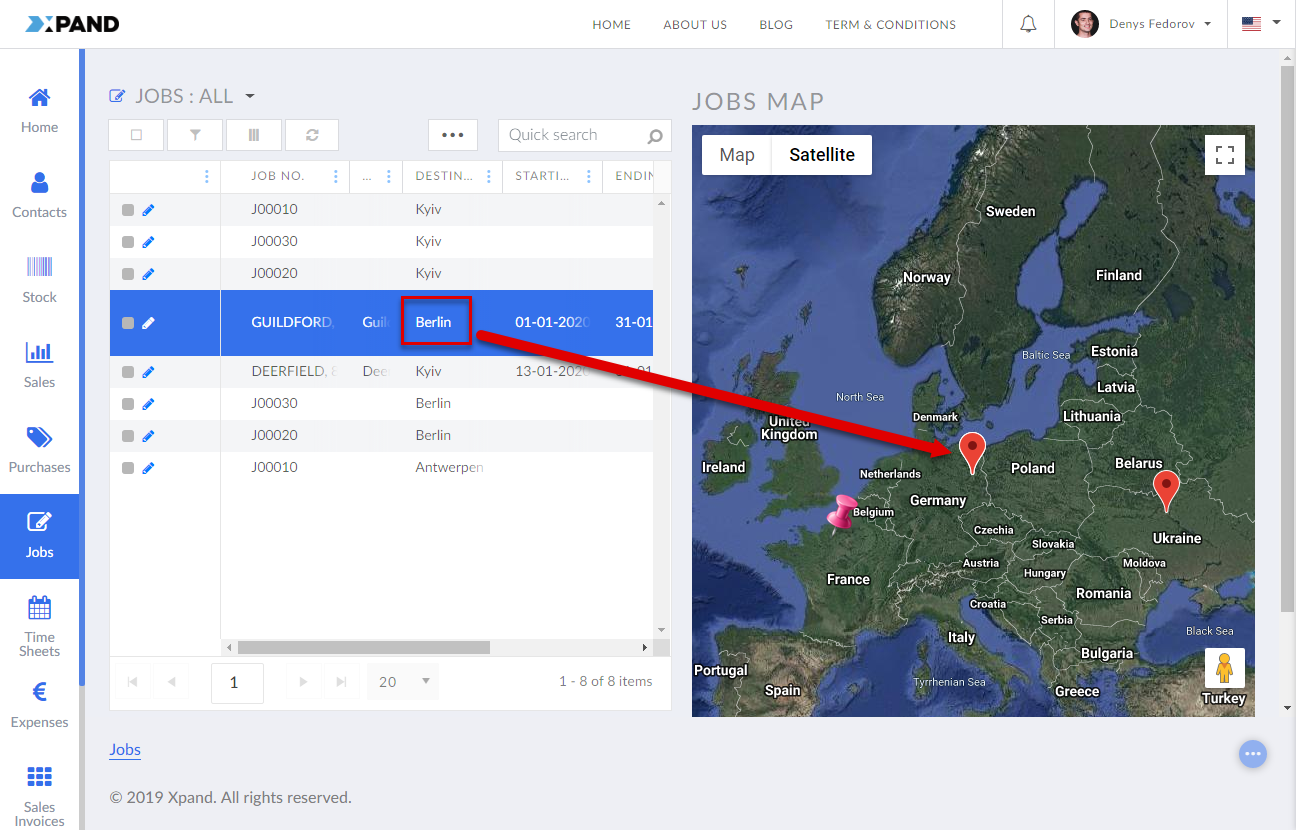 Grid layout block
A
layout block element has been added to grid pages. This enables you to add various features to grid pages, such as a

cue tile,
gauge tile, embedded
grid page,
HTML block,
image banner,
series chart, and
video block, including grid-specific features: an embedded
detail page and a

map view.
For more information about thes and other features of Xpand Portal, visit our help center or contact us to request a demo:

Phone: +380 44 251 36 36
Email: info@xpandsoftware.com